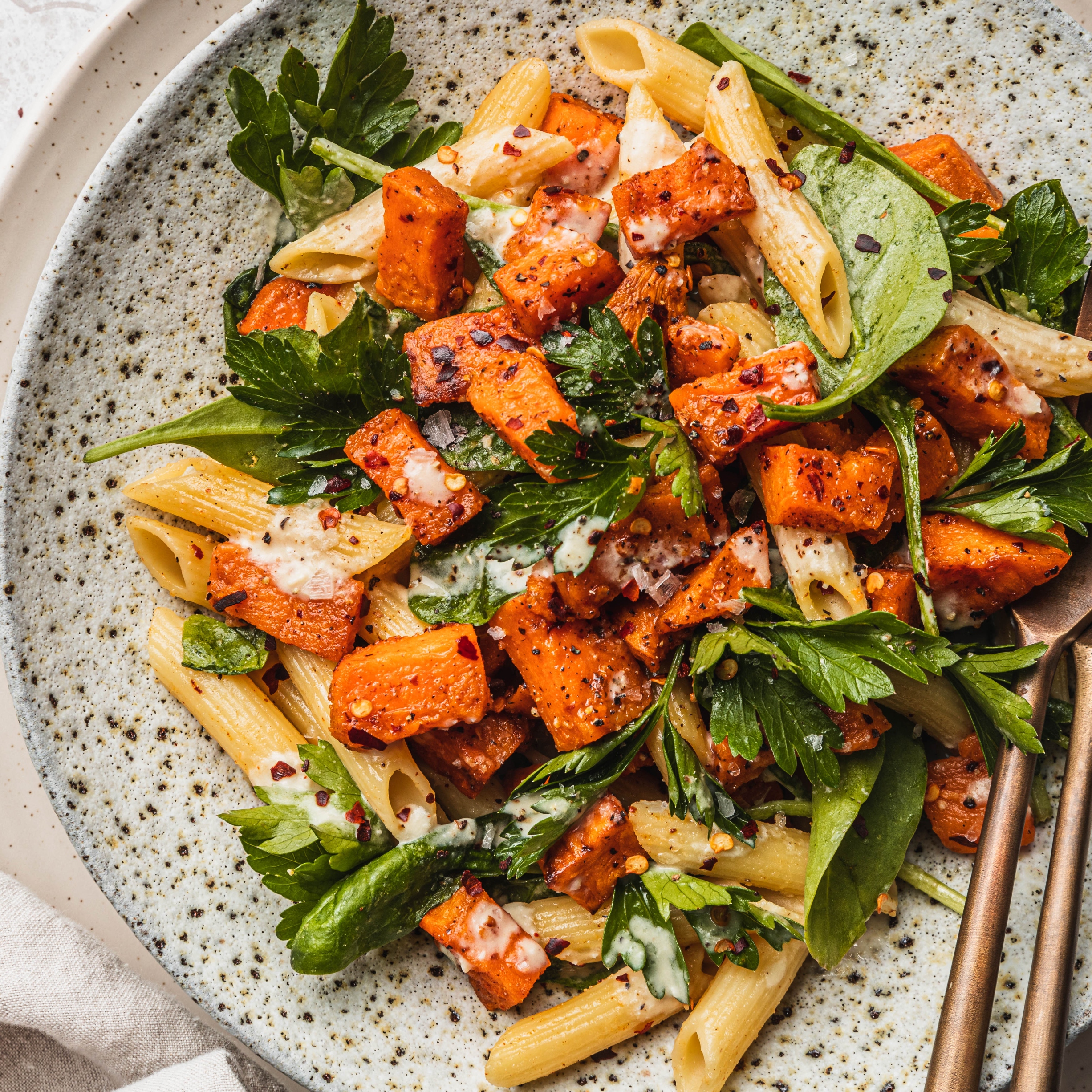 11 Jan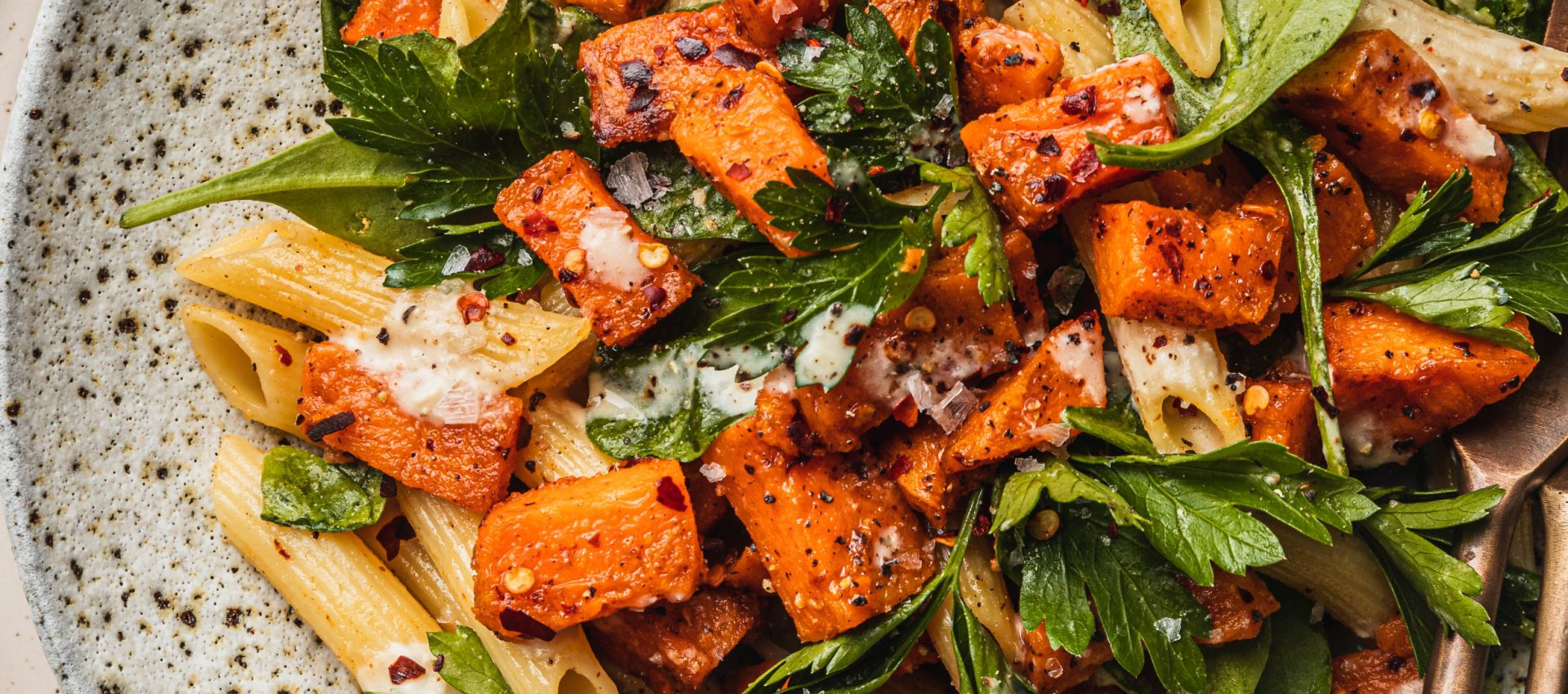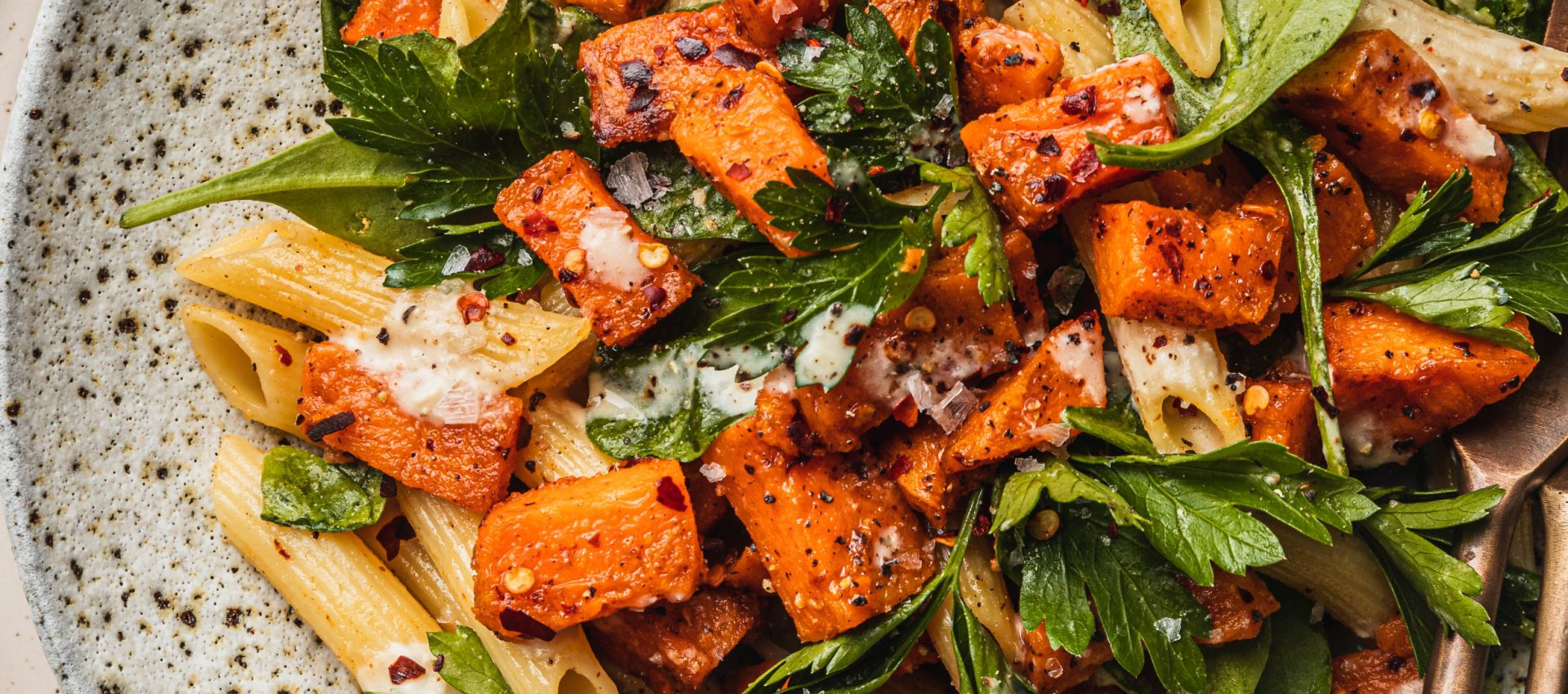 Warm Sweet Potato & Spinach Pasta Salad
January 11, 2022
Prep: 15 mins
Cook: 25 mins
Ingredients
1 large sweet potato, peeled and cut into 1.5cm pieces
1/3 cup continental parsley leaves
170 g dry short pasta of your choice (penne is recommended, however, any short pasta and even rice or quinoa will work in this recipe)
Dressing
1/2 lemon, juiced (approx 1 tbsp)
Directions
1Preheat the oven to 200°C/ 180°C fan force and line a large baking tray.
2Toss sweet potato with olive oil and season with salt and pepper. Bake for 25 minutes or until tender.
3Meanwhile, in a small bowl, combine cumin, chilli flakes, paprika and garlic powder. Once the sweet potato is cooked, remove from the oven and sprinkle with cumin mixture.
4To make the dressing – whisk together the tahini, olive oil, lemon juice, garlic, honey/maple syrup and dijon mustard in a small jug (the mixture will become quite thick! We will add pasta water to thin it out later).
5Cook pasta according to packet directions or until al dente. In the last minute of cooking , add 2 tbsp of the pasta water* to the dressing. Whisk to combine and add a little more water at a time if dressing is too thick to drizzle. * If making this recipe with rice or quinoa, simply use plain cold water to thin the dressing.
6Drain pasta and transfer to a large mixing bowl. Add the roasted sweet potato, baby spinach and tahini dressing. Toss to combine and serve.