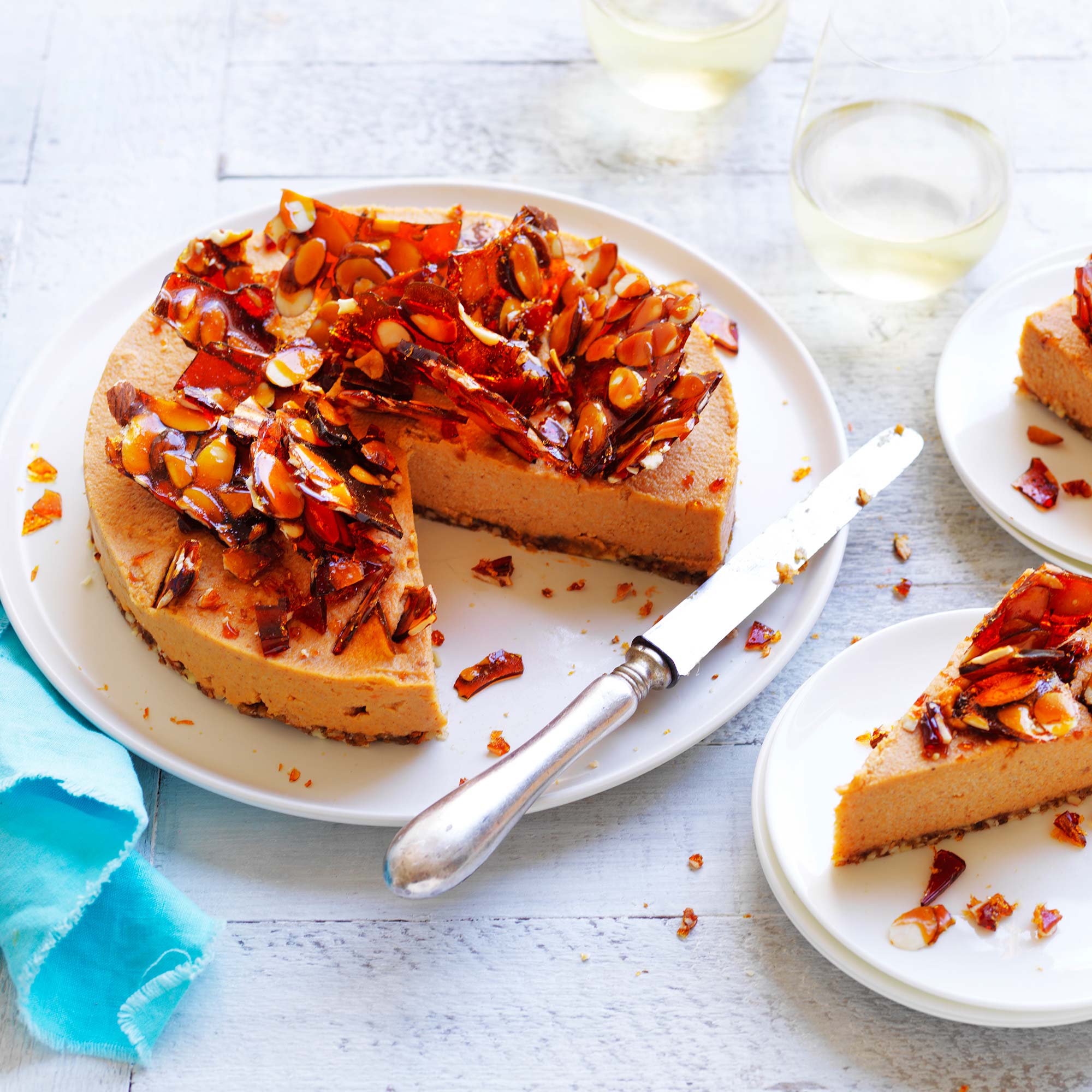 27 Feb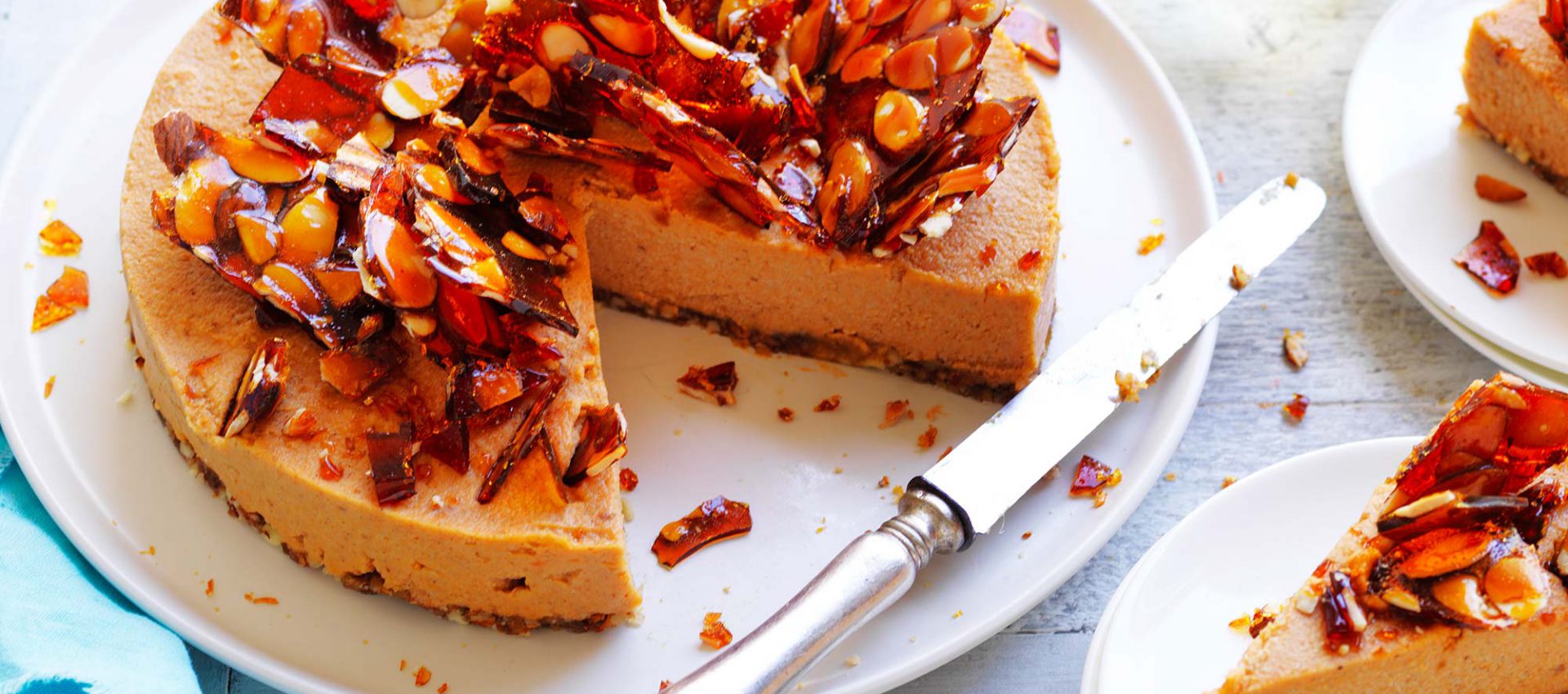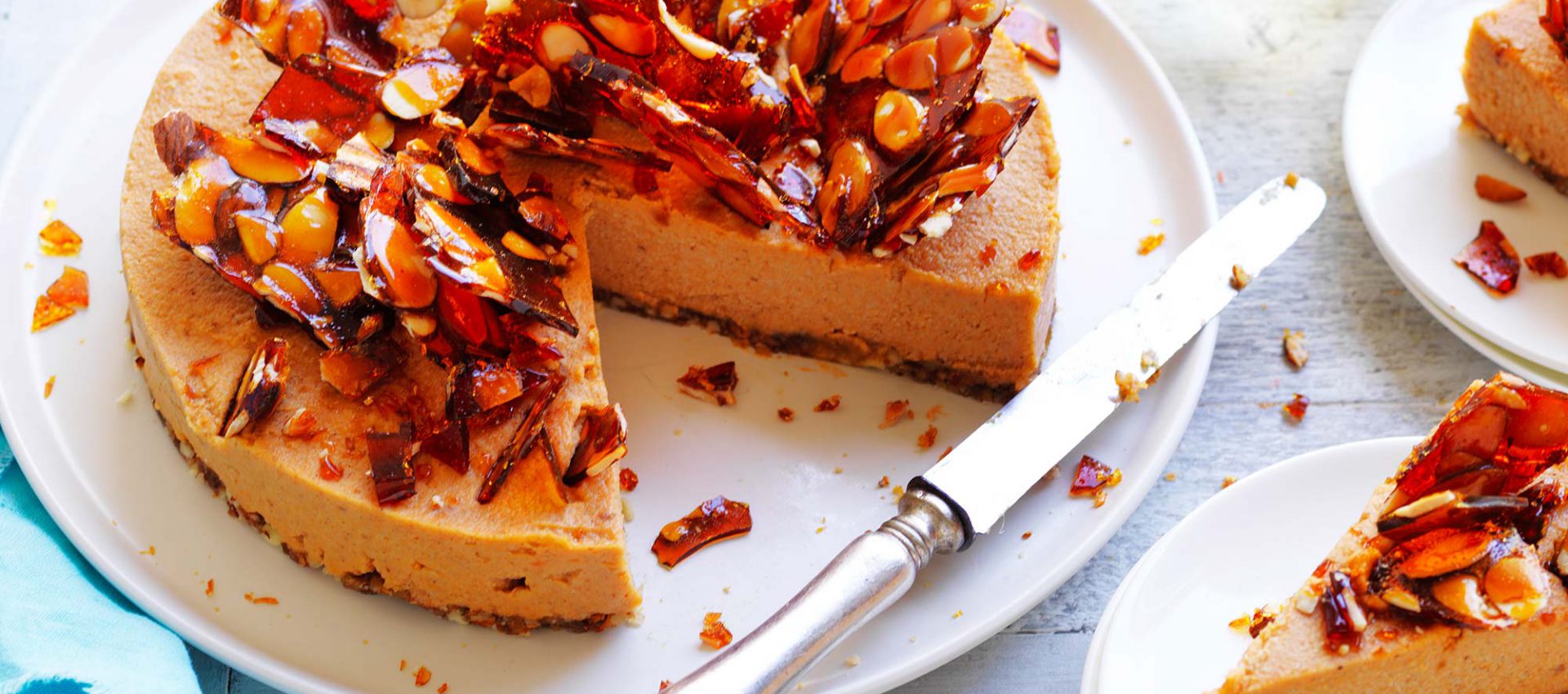 Sweet Potato Vegan Cheesecake
February 27, 2017
Prep: 30 mins
Cook: 1 hr 15 mins
Ingredients
Cheesecake
1/2 cup (80g) whole almonds (with skin)
2 cups cashews, soaked overnight
80 g medjool dates, pitted (extra)
1/2 cup (125ml) rice malt syrup
Praline
1/2 cup natural sliced almonds, toasted
Directions
Cheesecake
1Preheat oven to 200C /180C fan-forced. Prick sweet potato all over with a small knife. Spray with oil and place on a tray. Bake for about an hour or until tender. Cool slightly before removing skin.
2Combine almonds and dates in a food processor. Process until fine and sticky. Using damp hands, press mixture into a lined 20cm spring form pan. Chill until needed.
3Drain cashews and place in a food processor with oil, dates, syrup, juice, paste and spices. Process until completely smooth (this may take a few minutes). Add sweet potato and process until combined. Pour over almond base in pan.
4Level top and freeze, covered for 4 hours or overnight until firm. Once firm, transfer to fridge.
Praline
1Scatter almonds over a baking paper-lined tray. Combine sugar and water in a saucepan over low heat. Cook, stirring, for 5 minutes or until sugar has dissolved. Increase heat to high. Bring to the boil. Boil, without stirring, for about 5-8 minutes until mixture turns golden.
2Remove from heat and let bubbles subside. Pour over almonds. Allow to cool. Break into shards.
3Serve cheesecake topped with praline shards.