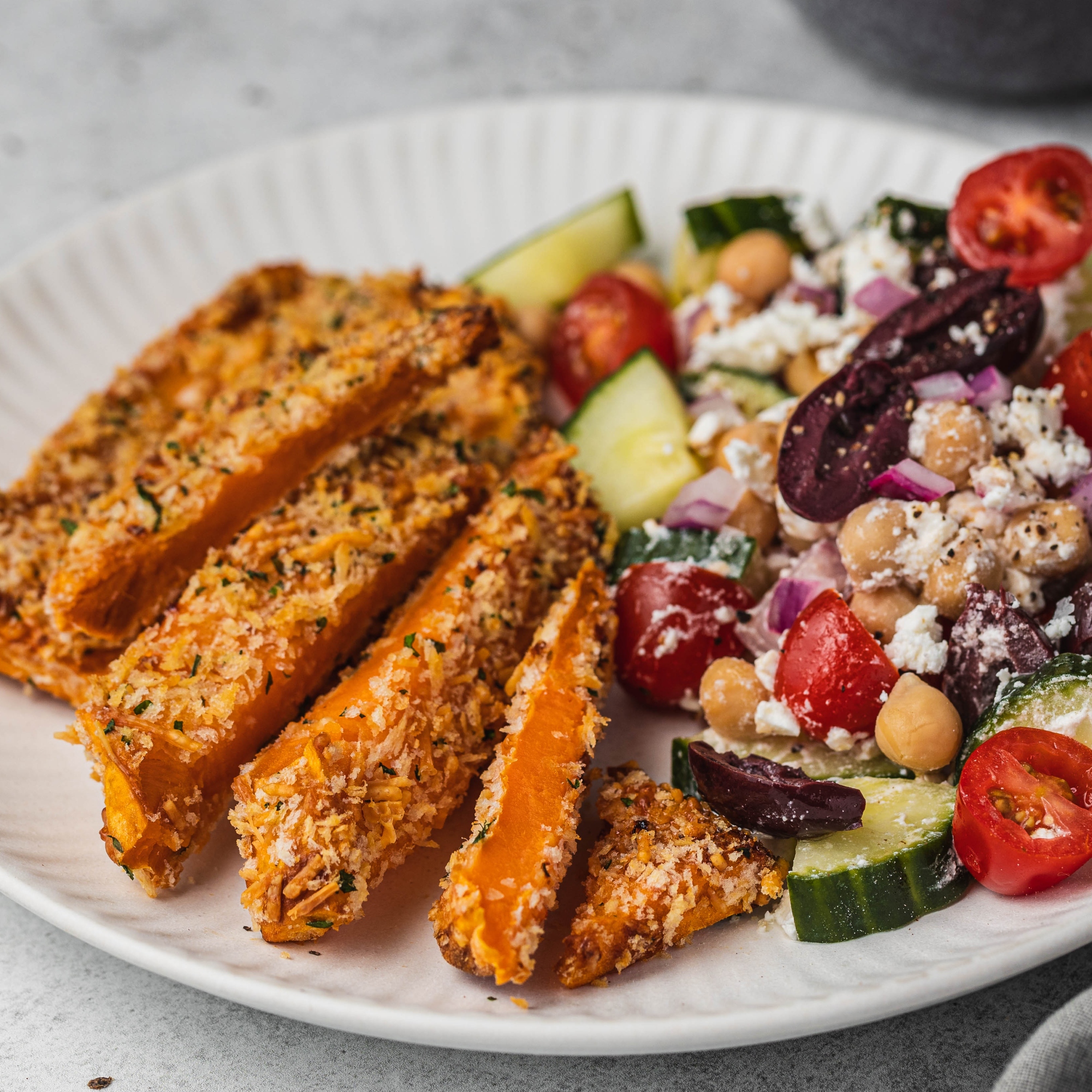 11 Jan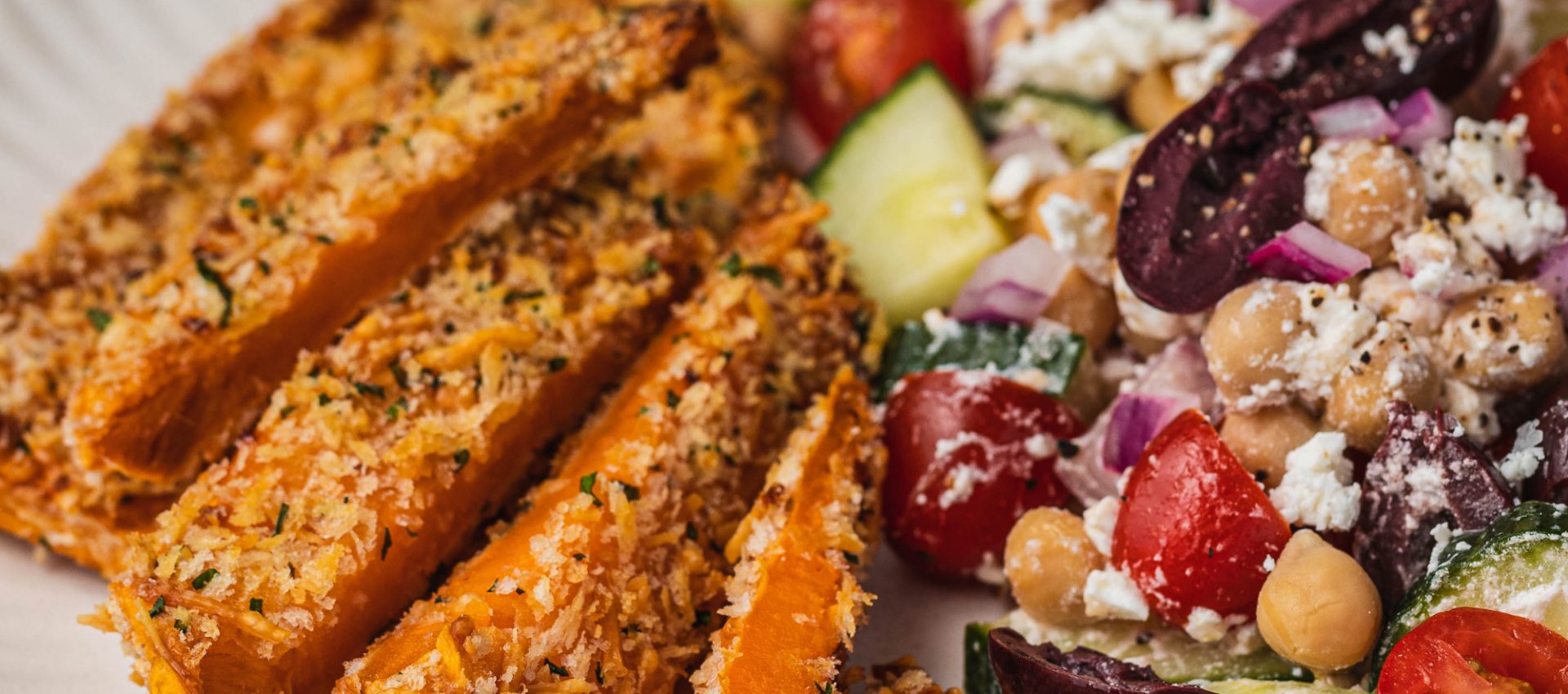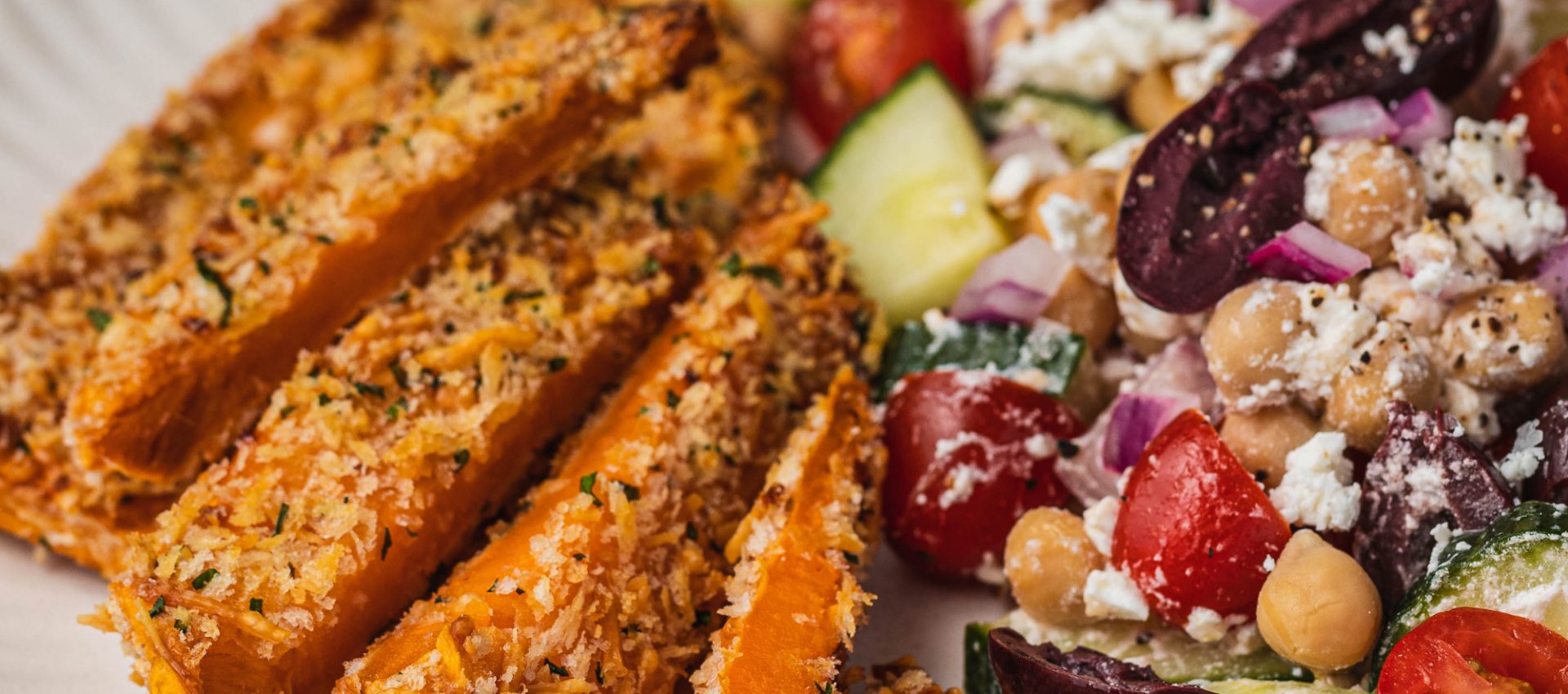 Airfryer* Herb & Parmesan Crumbed Sweet Potato with Mediterranean Chickpea Salad
January 11, 2022
Prep: 20 mins
Cook: 15 mins
Ingredients
1/2 cup Panko breadcrumbs (25g)
1/4 cup grated parmesan cheese (25g)
1 tbsp finely chopped continental parsley, plus extra to serve
1 large sweet potato (approx 500-600g), peeled and cut lengthways into 1cm thick slices
Salad
1/2 400g can chickpeas, drained and rinsed
1/2 cucumber, sliced (approx 120g)
100 g grape or cherry tomatoes, halved
Salad Dressing
1 large lemon, juiced (approx 3 tbsp)
Directions
1Preheat the airfryer to 180C.
2Add flour to a shallow dish. In a separate shallow dish, combine the panko crumbs, parmesan and parsley. Season with salt and pepper. In a third shallow dish, lightly beat the egg.
3Dip sweet potato slices into the flour to coat all over, then dip in the beaten egg and finally in the panko crumb mixture to coat all over.
4Arrange in one layer in the airfryer basket and cook for 12 minutes or until golden and tender.
5While the sweet potato is cooking, toss together the chickpeas, cucumber, cherry tomatoes, red onion, olives, and crumbled feta in a large bowl.
6Add all of the dressing ingredients to a small bowl and whisk together. Toss salad with dressing just before serving with the crumbed sweet potato.
7* If you don't have an Airfryer, heat a large frying pan over a high heat with enough olive oil to coat the base. When the oil is hot, cook the sweet potato schnitzels, in batches, until golden on the outside and cooked through, about 2-4 minutes each side. Transfer to a plate lined with a paper towel.